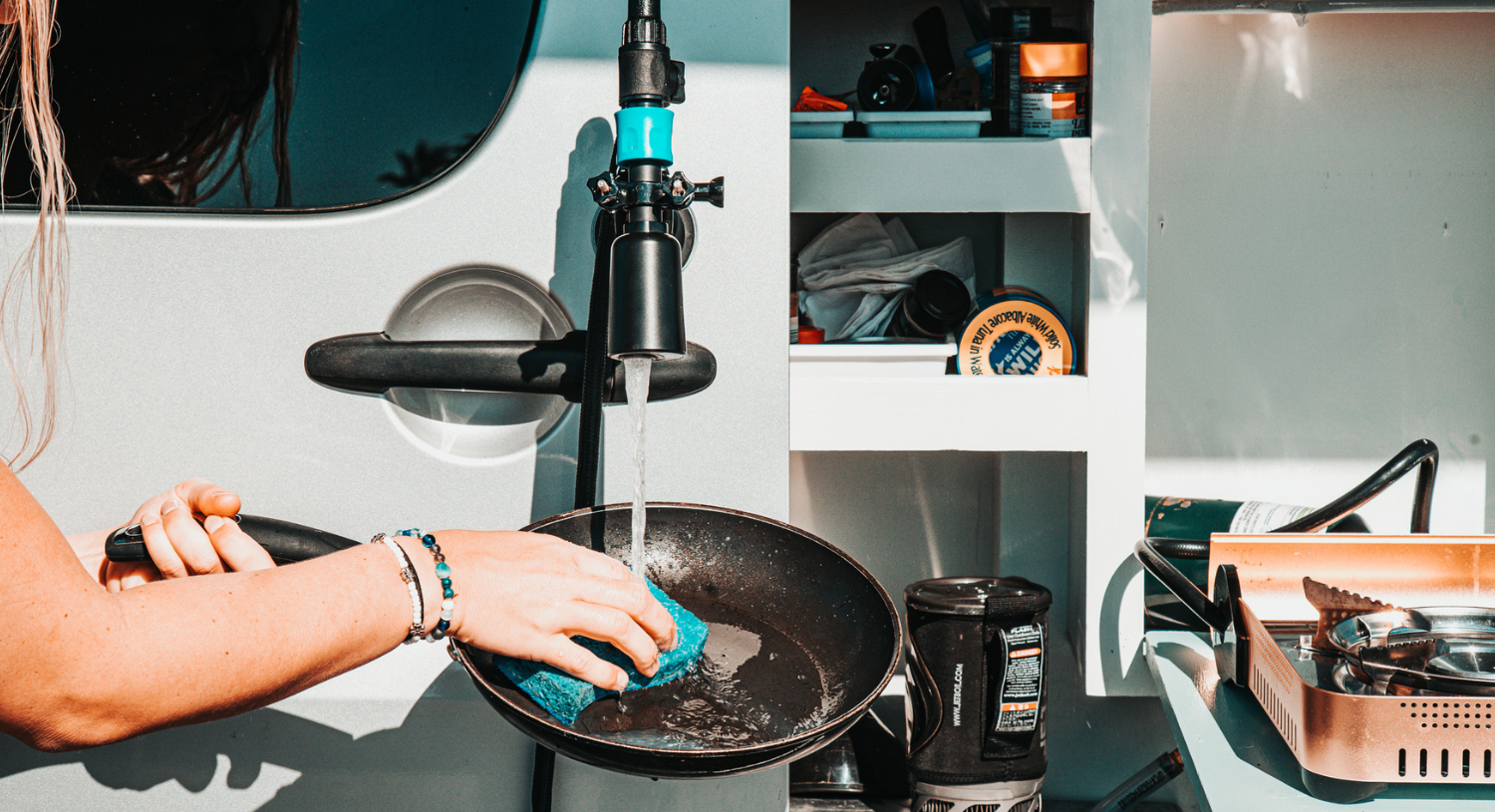 PORTABLE CAMPING OUTDOOR DISHWASHING STATION
The RinseKit PRO + Auto-Nozzle Bundle is the world's only truly portable touchless dishwashing station. Combining the high-capacity RinseKit PRO portable shower with the motion-detecting Auto-Nozzle faucet creates a unique, fully portable touchless sanitation station that can be taken anywhere - perfect for washing dishes at the campsite.
SHOP NOW
THE RINSEKIT PRO
The RinseKit PRO is our premiere portable shower model, released in 2021 after years of development. Its battery powered pressurization makes it superior to other self-pressurized portable showers, and it's capacity at 3.5 gallons is our largest yet.
The PRO's top handle makes it easy to carry around and cooler-sized design fits easily in the back or front seat of any vehicle. With 50 PSI of pressure and up to 7.5 minutes (Center setting) of consistent spray time, it's truly the most powerful, portable and innovative portable shower on the market.
THE RINSEKIT PRO AUTO-NOZZLE
The RinseKit Auto-Nozzle is RinseKit's portable touchless faucet that, when hooked up to the RinseKit PRO, creates a unique portable motion detecting hand washing station that can be used for sanitaiton on-the-go.
THE ULTIMATE PORTABLE SANITATION SOLUTION
How to use the Auto-Nozzle w/ RinseKit Founder Chris Crawford