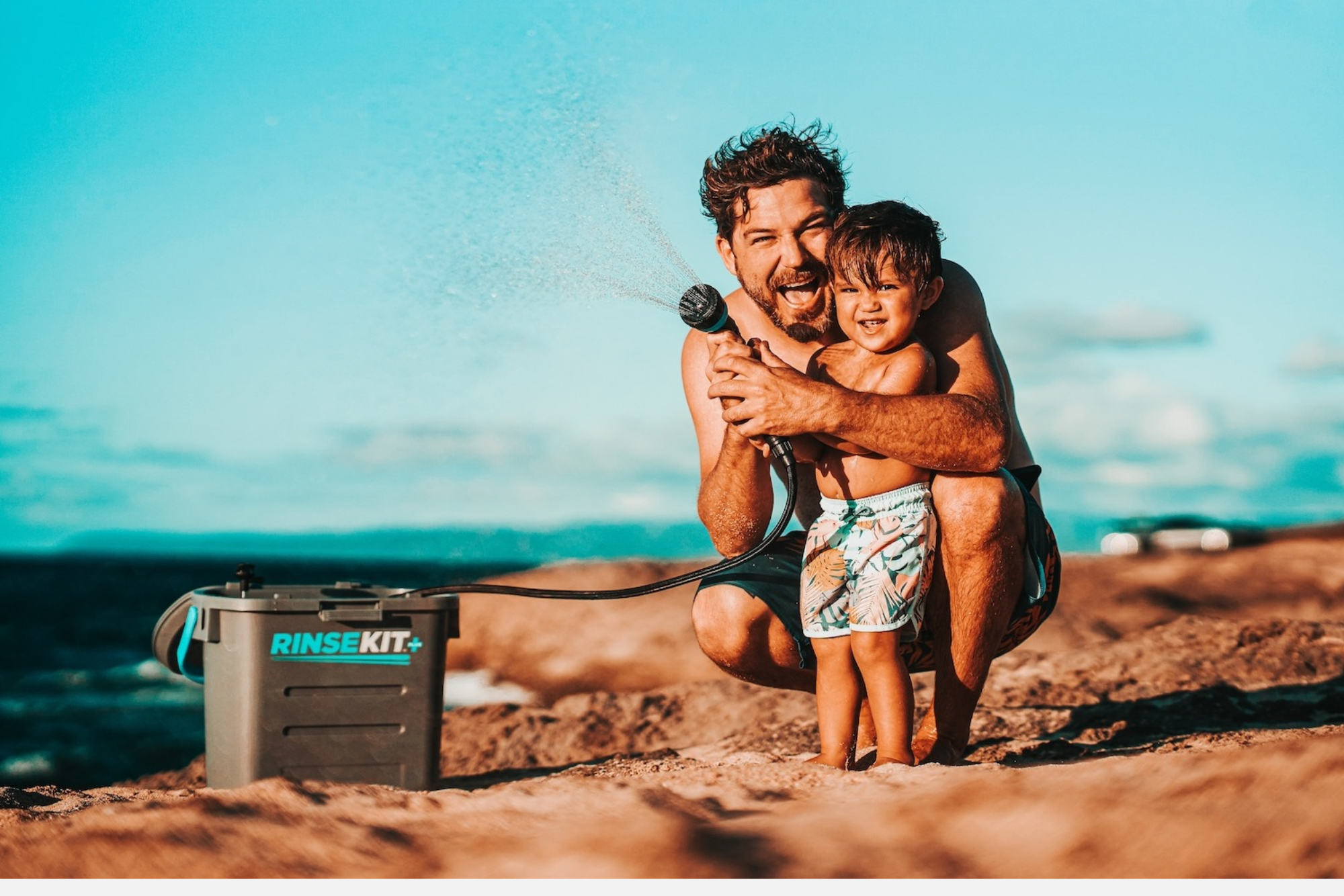 not sure how to get the most out of your rinsekit?
Our customers have come up with some ingenious ways to use RinseKit. From family beach days to life on the road, the possibilities are endless.
100 Ways to Use Your RinseKit
In light of this massive array of applications RinseKit has, we decided to throw together a list of 100 ways to use RinseKit.  If you've been thinking about getting a RinseKit, or already own one, you might find some inspiration as to how it can improve your life.
check out Reviews & RinseKit in action