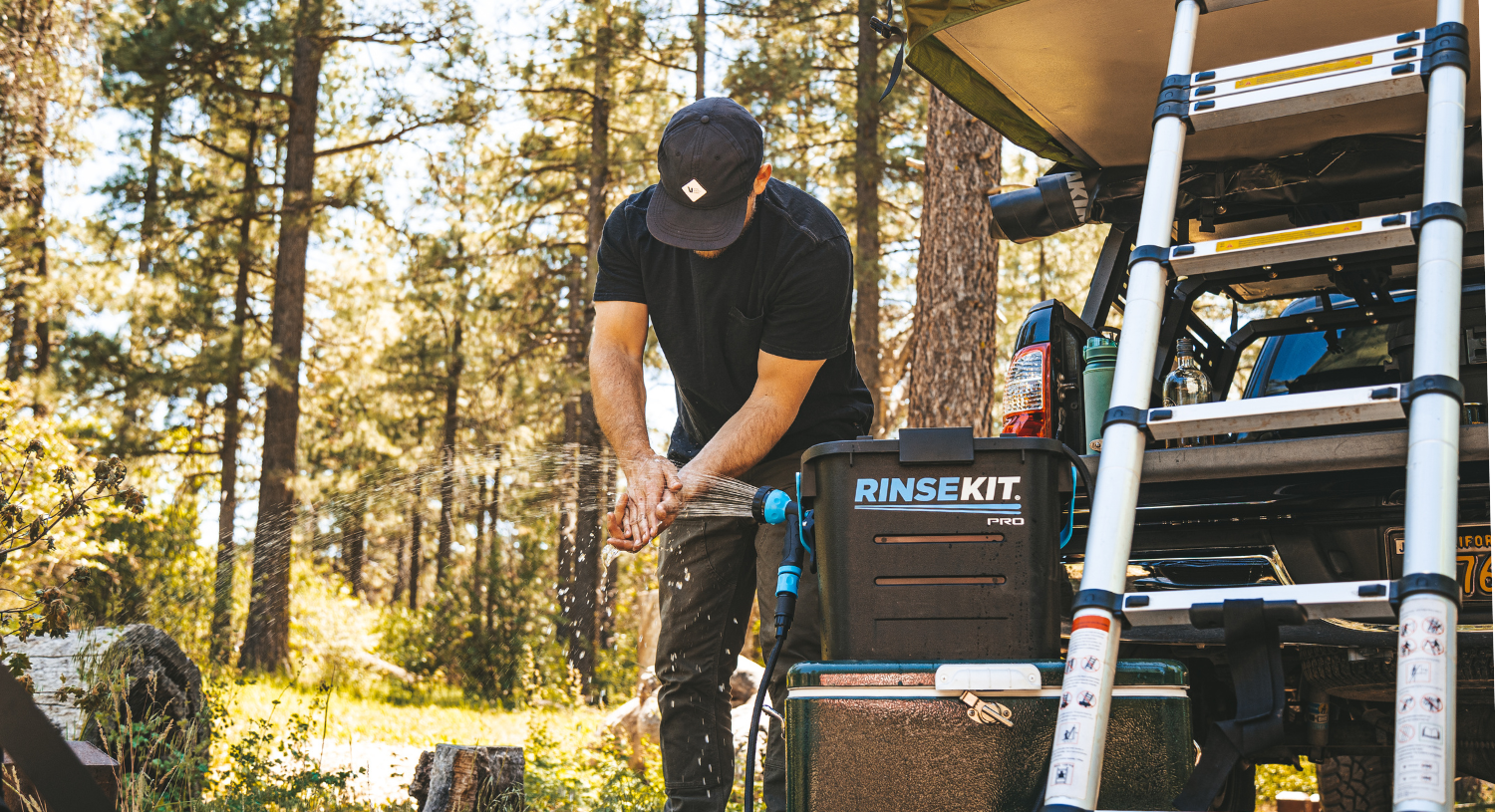 Adventure. Rinse. Repeat.
RinseKit portable showers keep you and your gear clean, no matter how dirty the outing.
SHOP NOW
maximize your outdoor experience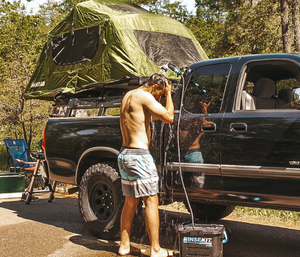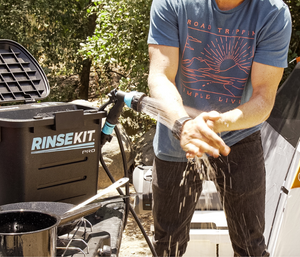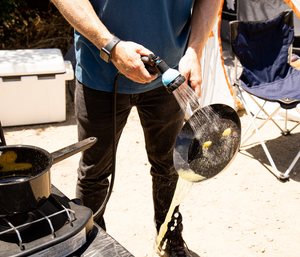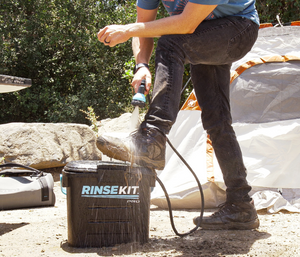 why rinsekit?
HIGH PRESSURE
Superior pressure knocks dirt and grime off any surface
PORTABLE
Carry it anywhere or fits easily in a car
WIDE RANGE OF CAPACITIES
Tanks ranging from 3.5 - 5 gallons
Flexible payment options available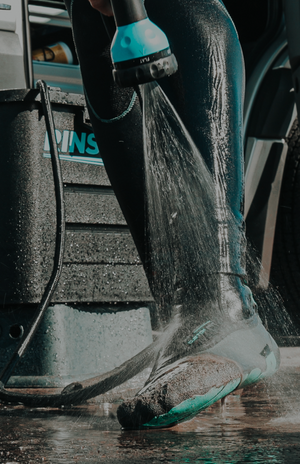 SPRAY BEFORE YOU PAY
RinseKit's Try Before You Buy program allows you to experience RinseKit, without the commitment.
LEARN MORE
WHERE YOU MAY HAVE SEEN US
RinsekIt vs. other showers
10 Years of Innovation
Founder Chris Crawford made the first RinseKit in his garage in 2013, and took the small company global in 2017 when he pitched the idea on Shark Tank. Since then, RinseKit has been focused solely on innovating portable shower technology, taking it to the next level with their release of the battery-powered PRO series.