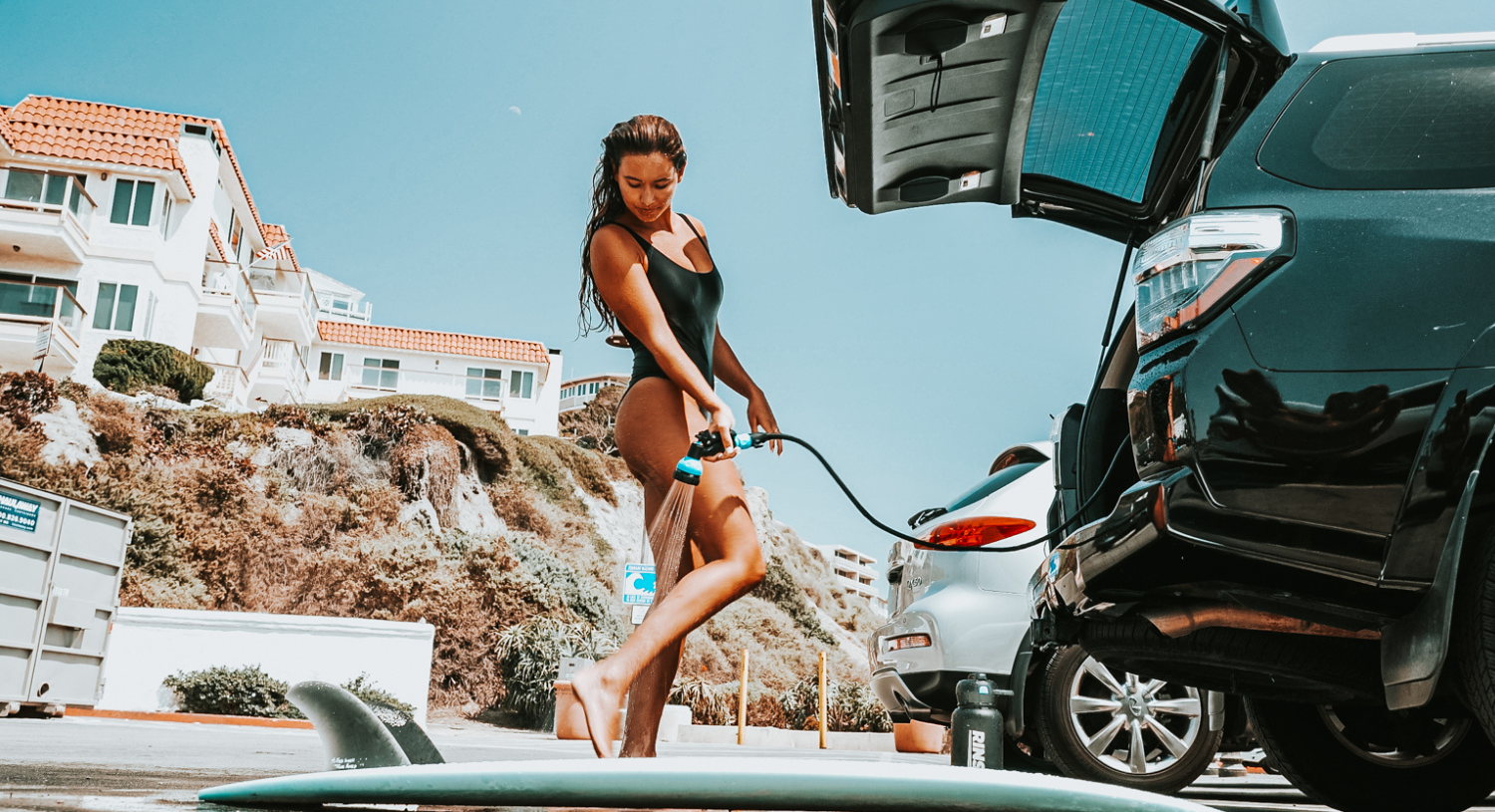 Leave the sand where it belongs.
Rinse the salt off and keep the sand out of your car with RinseKit.
shop models
BATTERY PRESSURIZED
Plug N' Play Pressurization
EASY to fill
Simply add water from any source
high capacity
Tanks ranging from 3.5 - 5 gallons
Beach days just got even better.
SHOP BY MODEL
5 gallon rinsekit rack shower
4 gallon rinsekit cube
3.5 GALLON RINSEKIT PRO
FLEXIBLE Payment Options available
RINSEKIT VS. OTHER PORTABLE SHOWERS
Made for the Beach
Founder Chris Crawford made the first RinseKit in his garage in 2013, and took the small company global in 2017 when he pitched the idea on Shark Tank. Since then, RinseKit has been focused solely on innovating portable shower technology, taking it to the next level with their release of the battery-powered PRO series.